To all of you who don't know what Elfster is, I sincerely suggest that you open your world to the magic that it beholds.
Seriously.
A group of friends from work arranged a Holiday Gift Exchange and we used the magnificent Elfster to set the whole shindig up. It selects who everyone will be giving their gifts to, and it allows you to ask anonymous questions and create anonymous group posts. Pretty amazing stuff (it's much cooler than it sounds, I promise.)

Anyway, we had our exchange party tonight and it was totes fun. We had some drinks (I went away from my regular Dub Z and drank Orange Vodka and Cranberry. I suck at drinking), ate delicious food, and even though I was a Bumpit virgin, I ended up doing 3 Bumpit tutorials on a Flip cam (someone received them as a gift).

My little friend, Stoibs, drew my name and she got me this amazing gift set from Philosophy (because the girl knows how I love my baths.)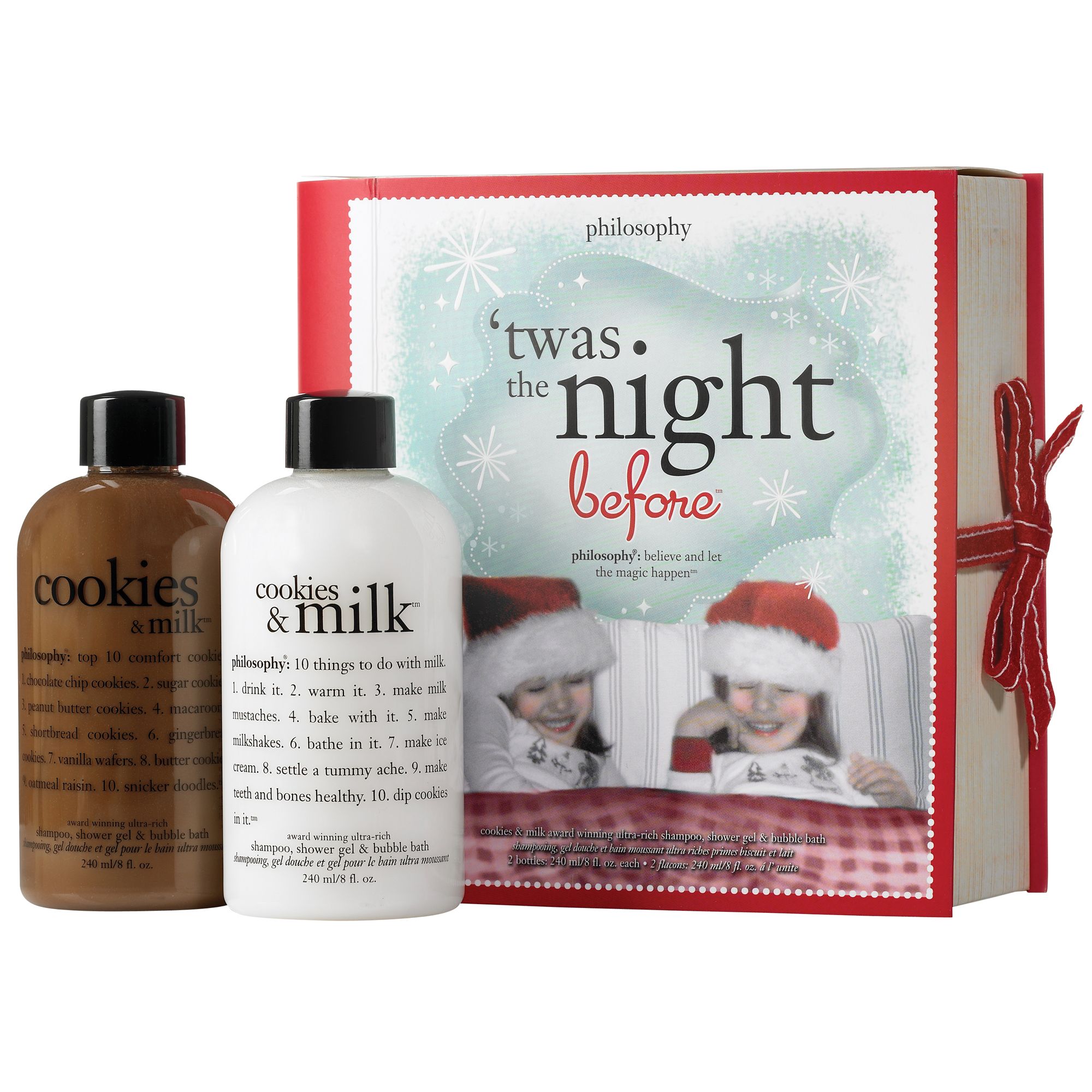 I literally used the stuff 5 minutes within walking in the door (after putting the trash out for the first time at my new place, yay!) and it.is.amazing. Thank you, little Stoiby!
Hope you've all had a great week!
♥ Mandi
P.S. Tomorrow is my last day at the age of 27. Any ideas how I should spend it? :)